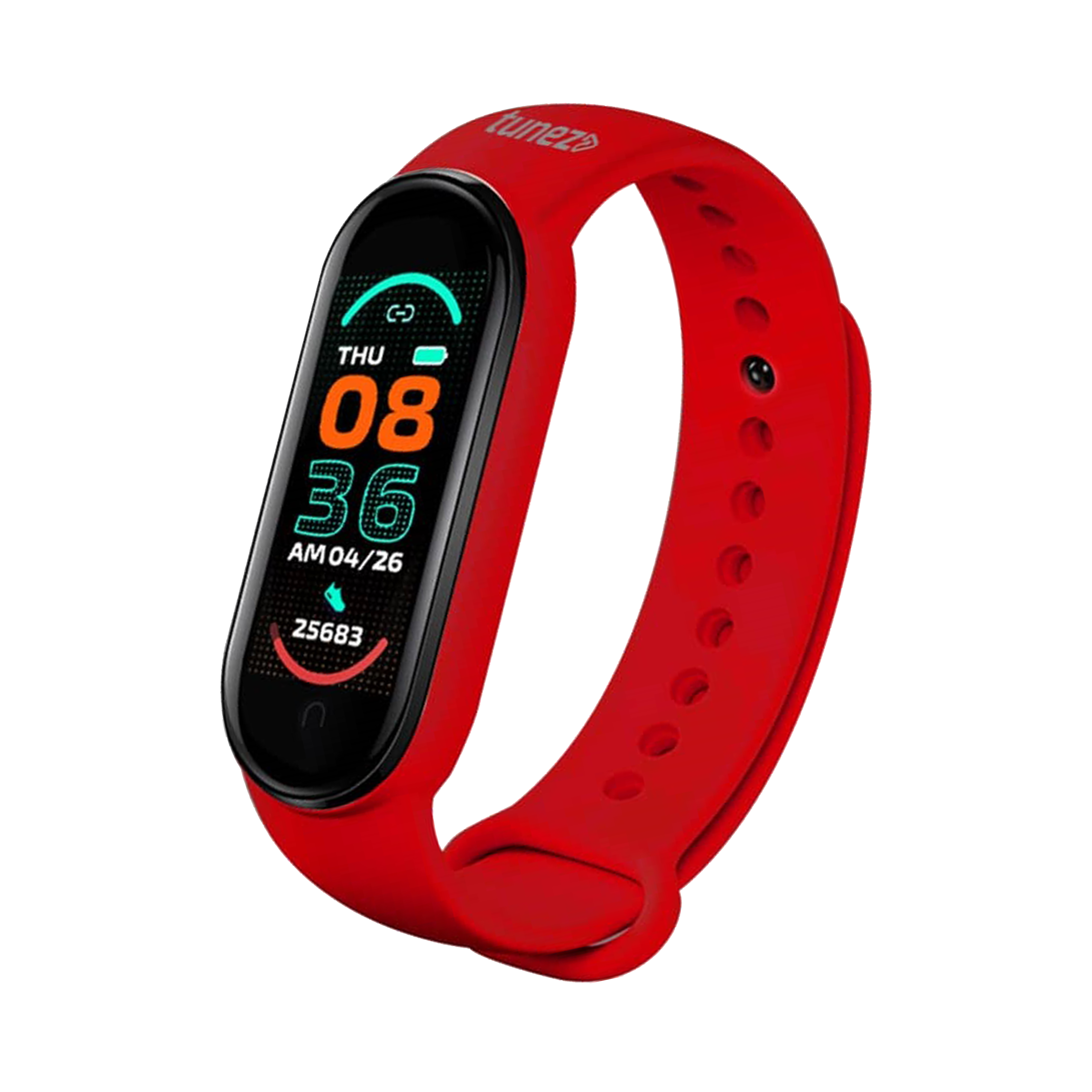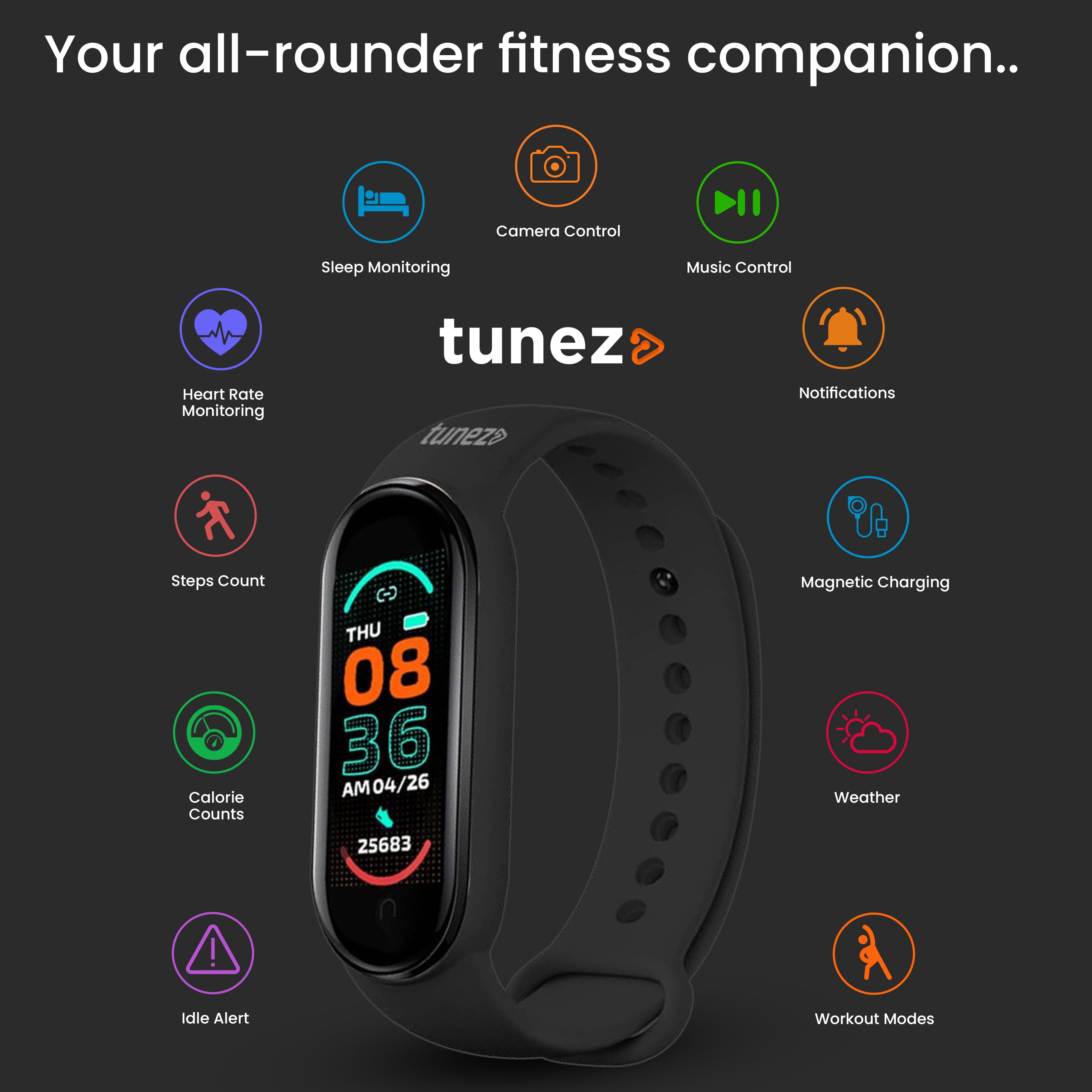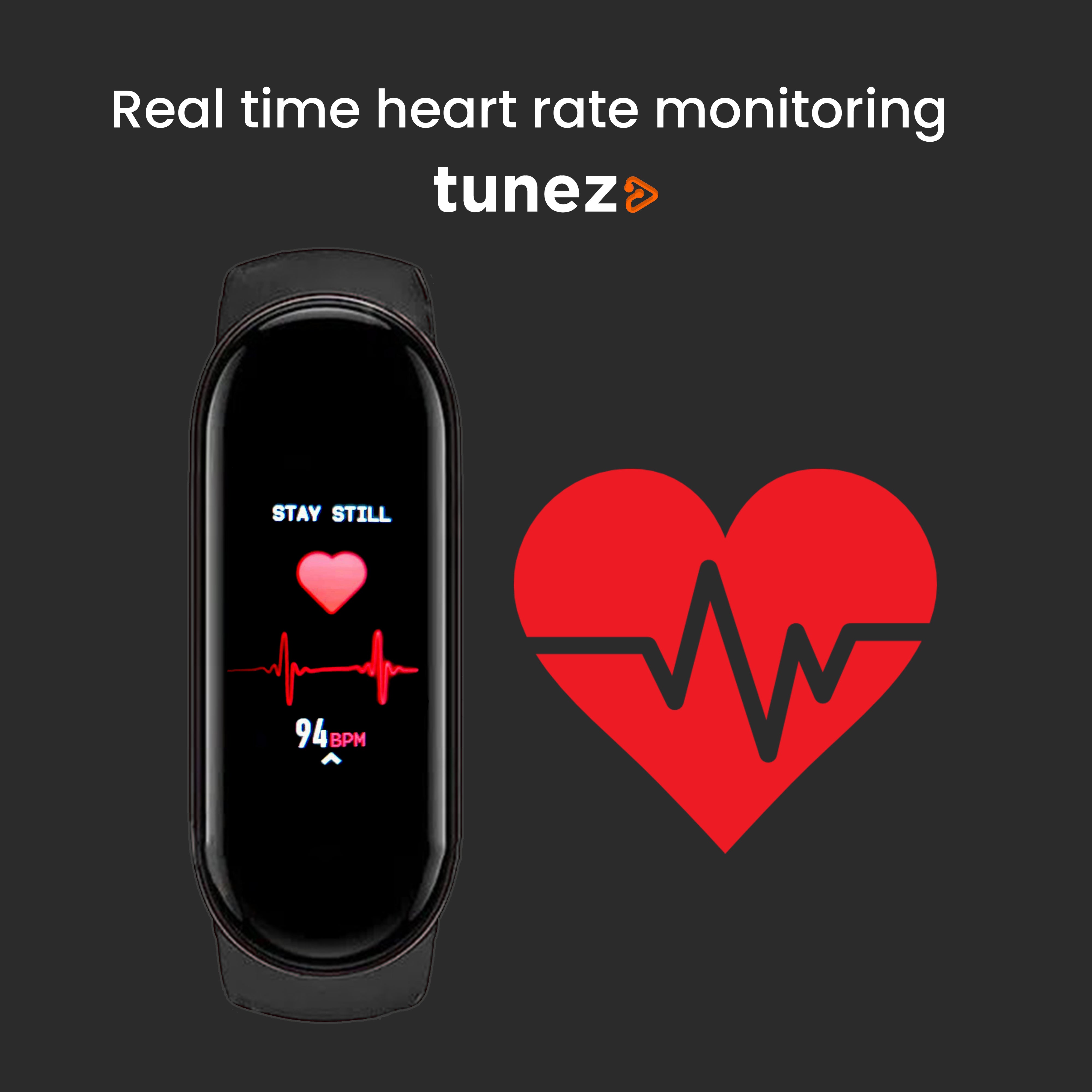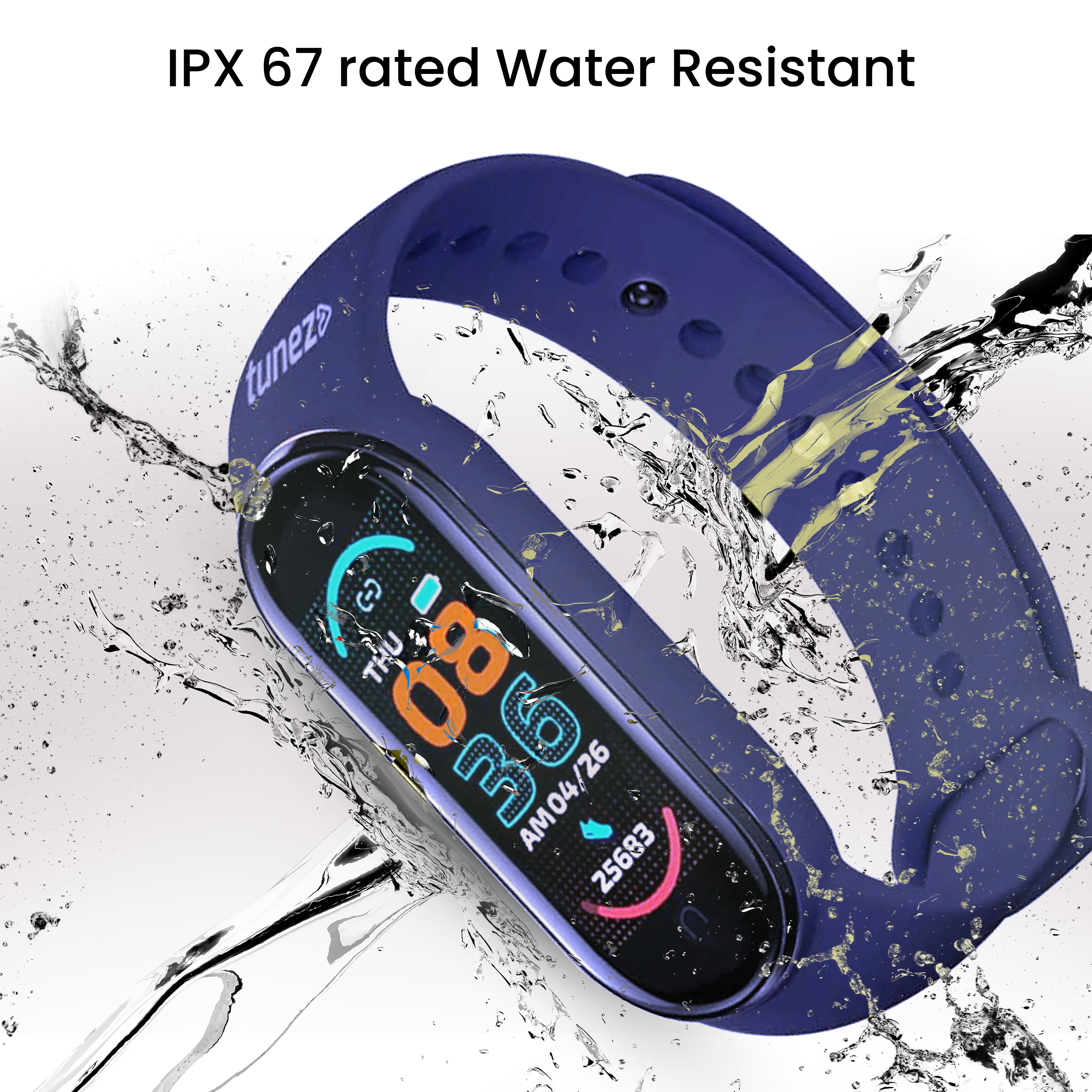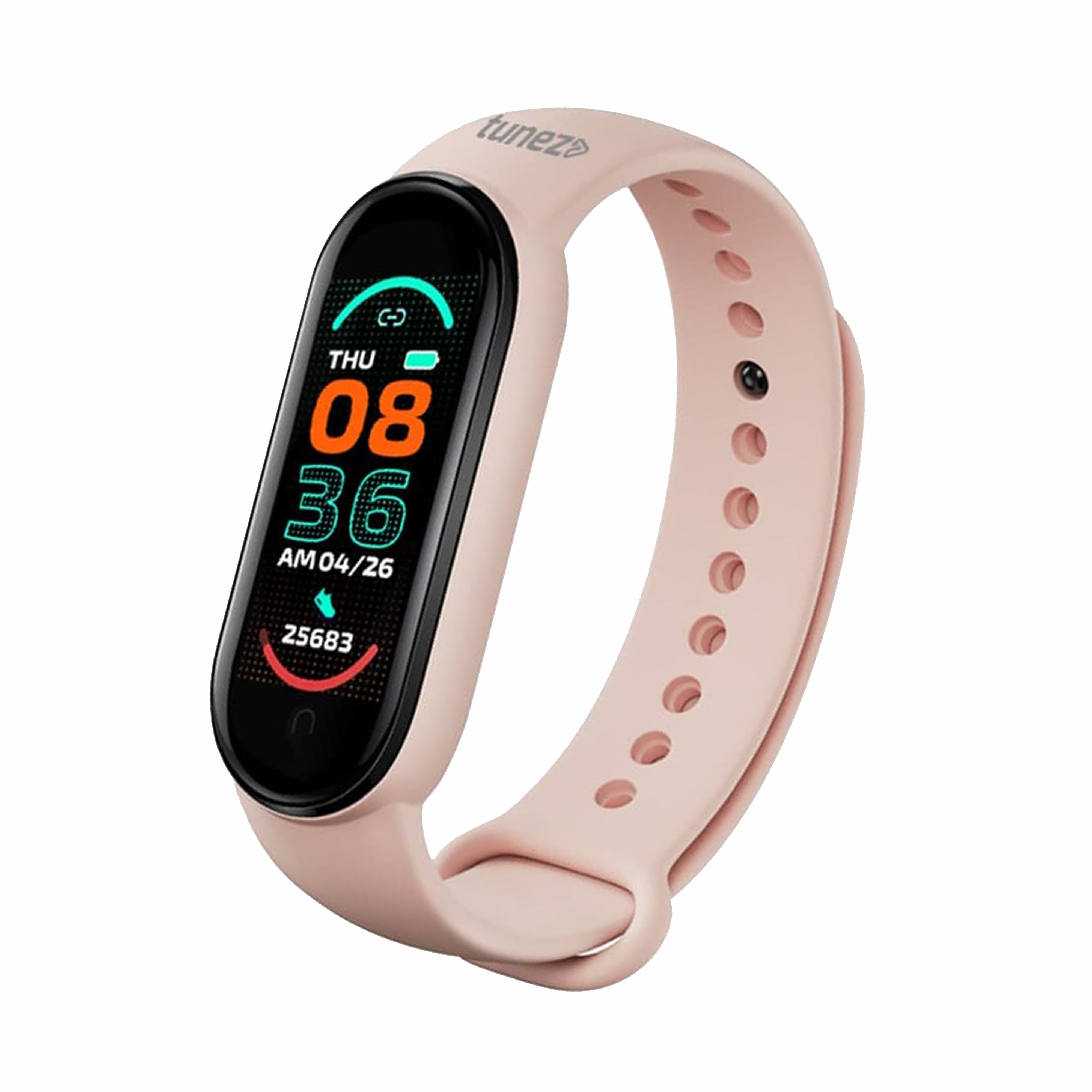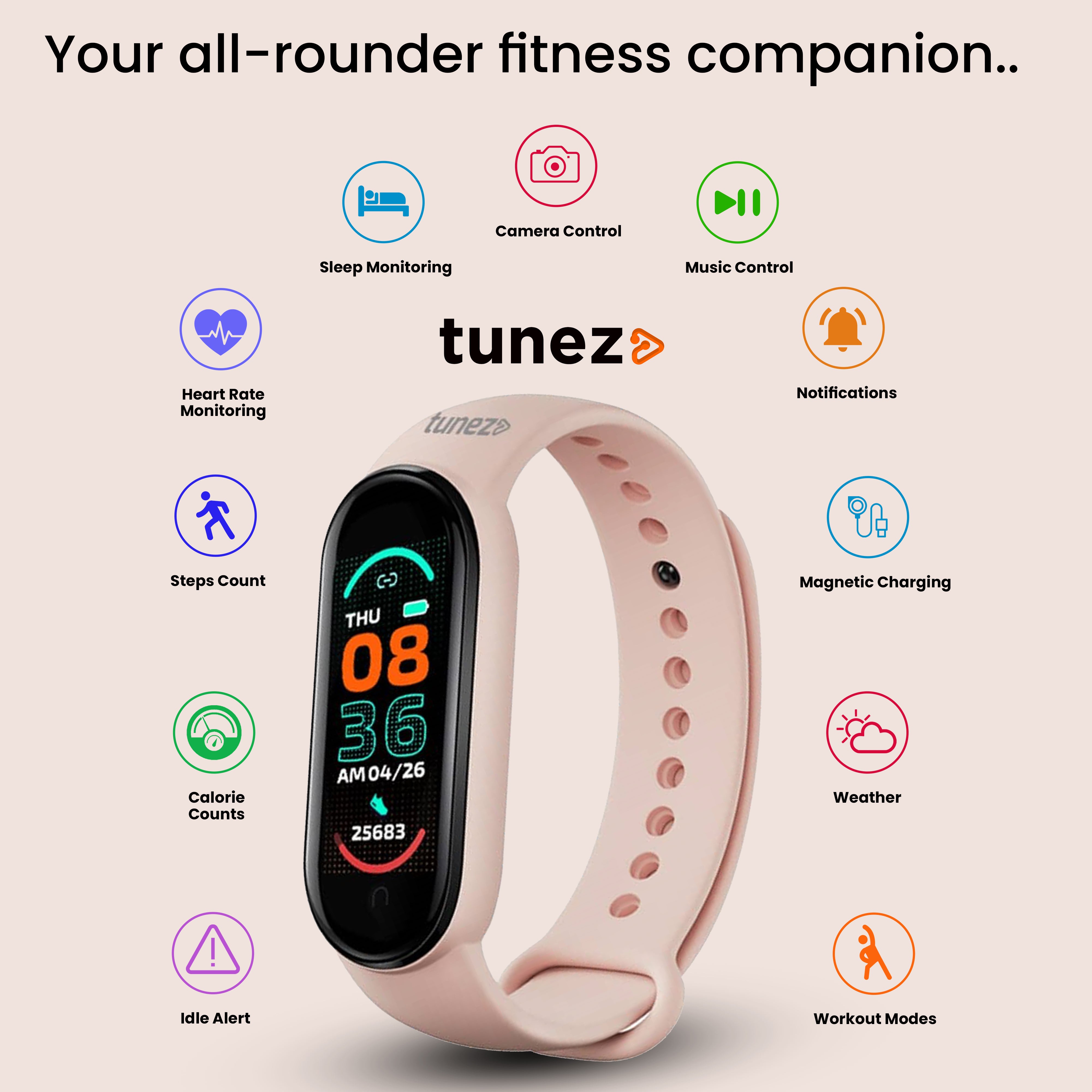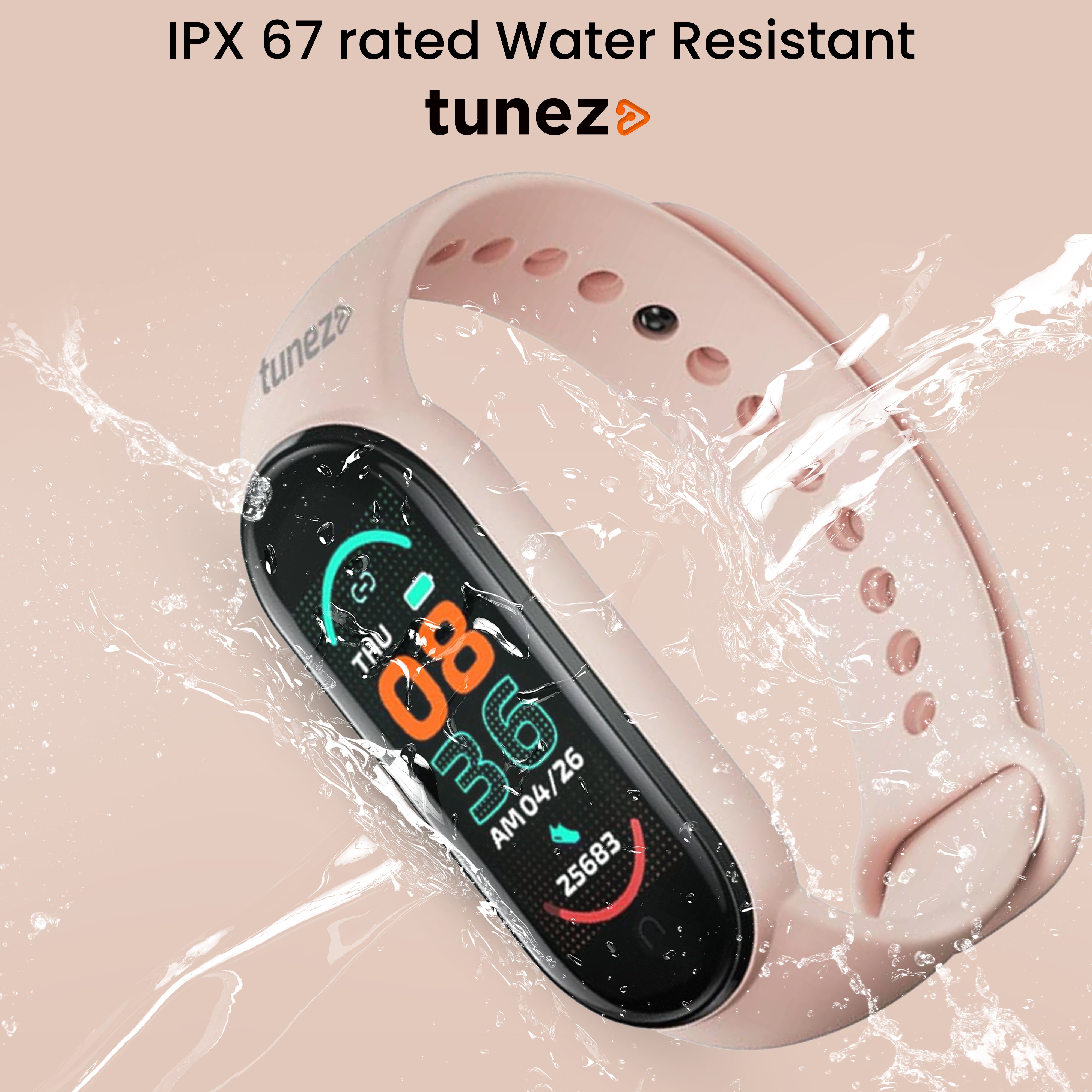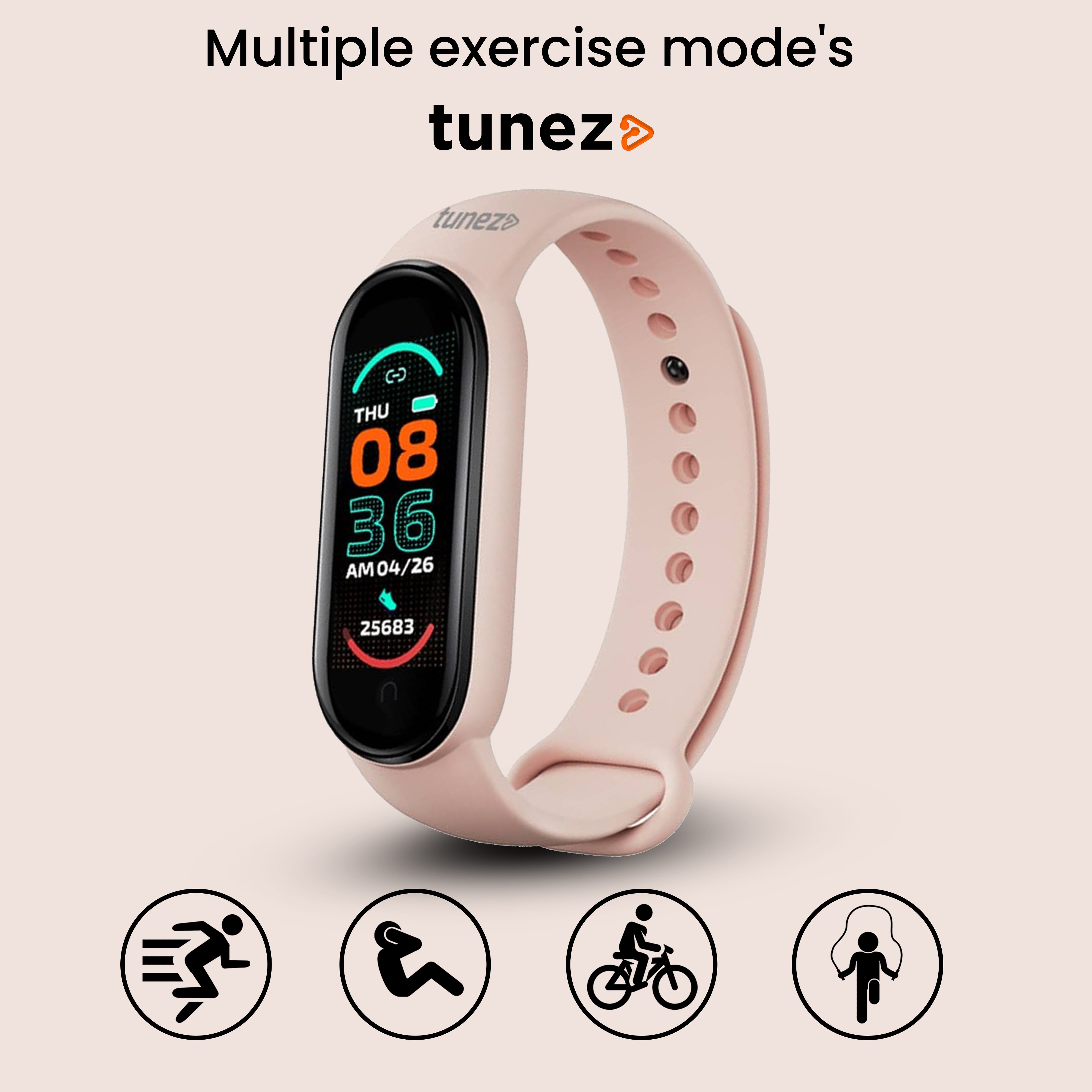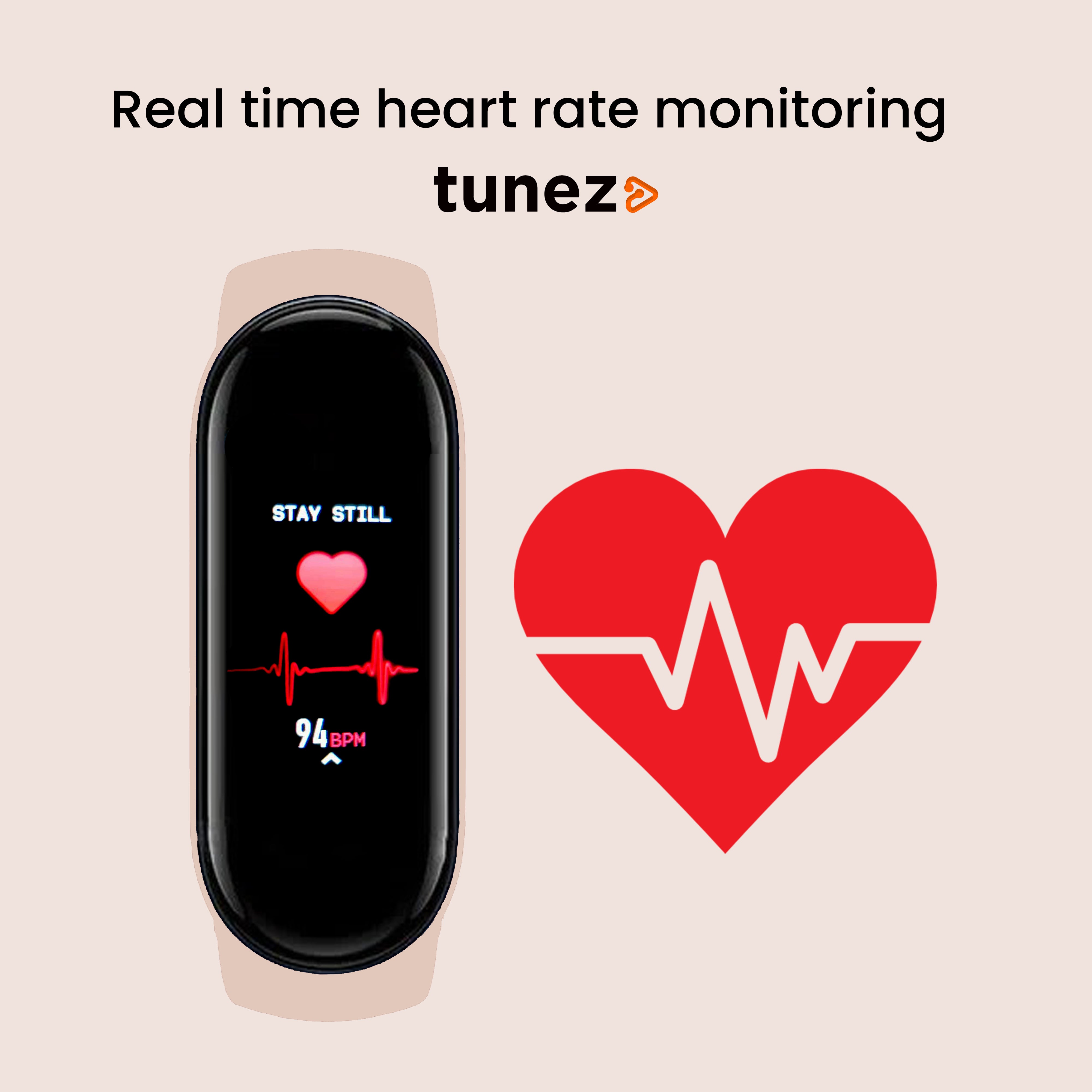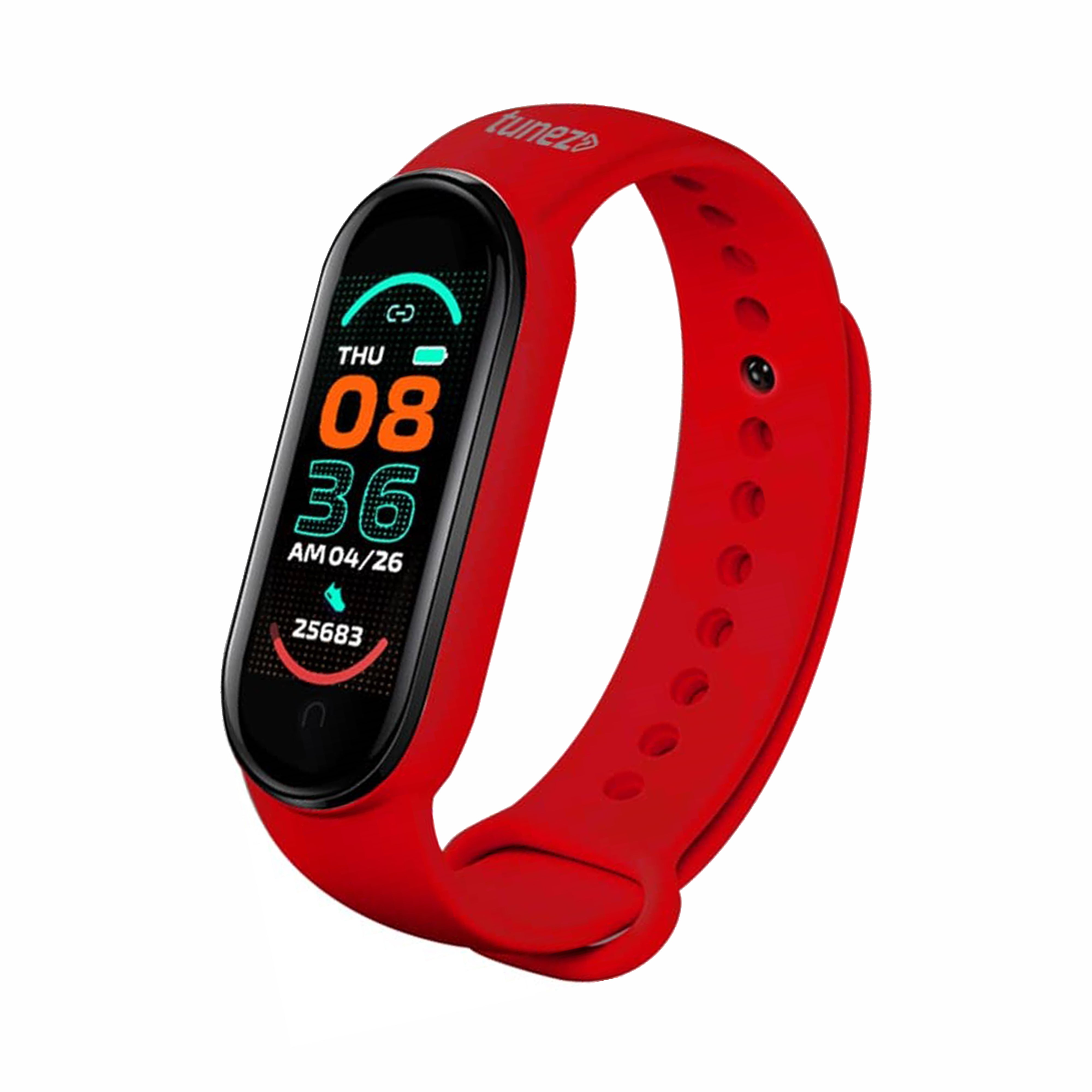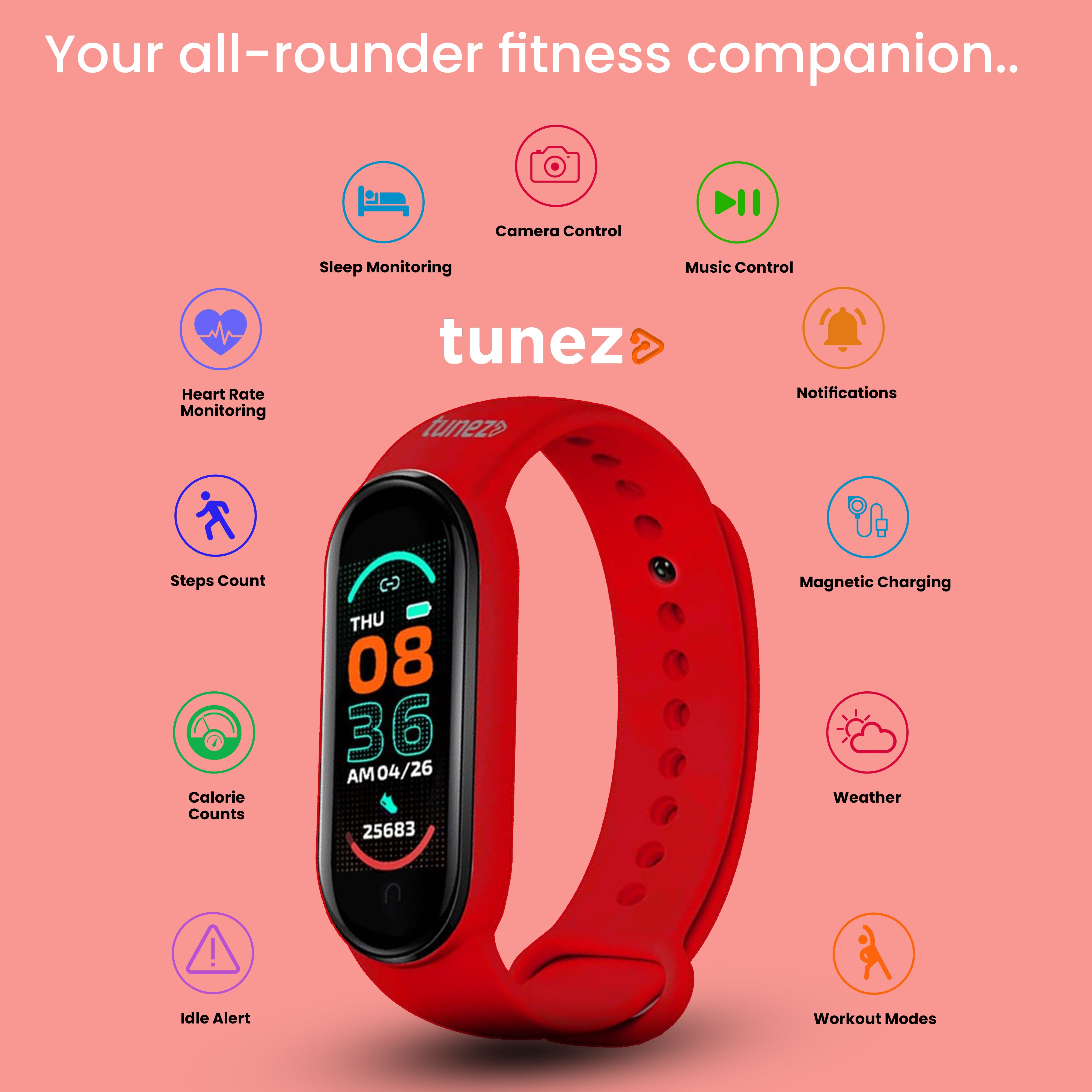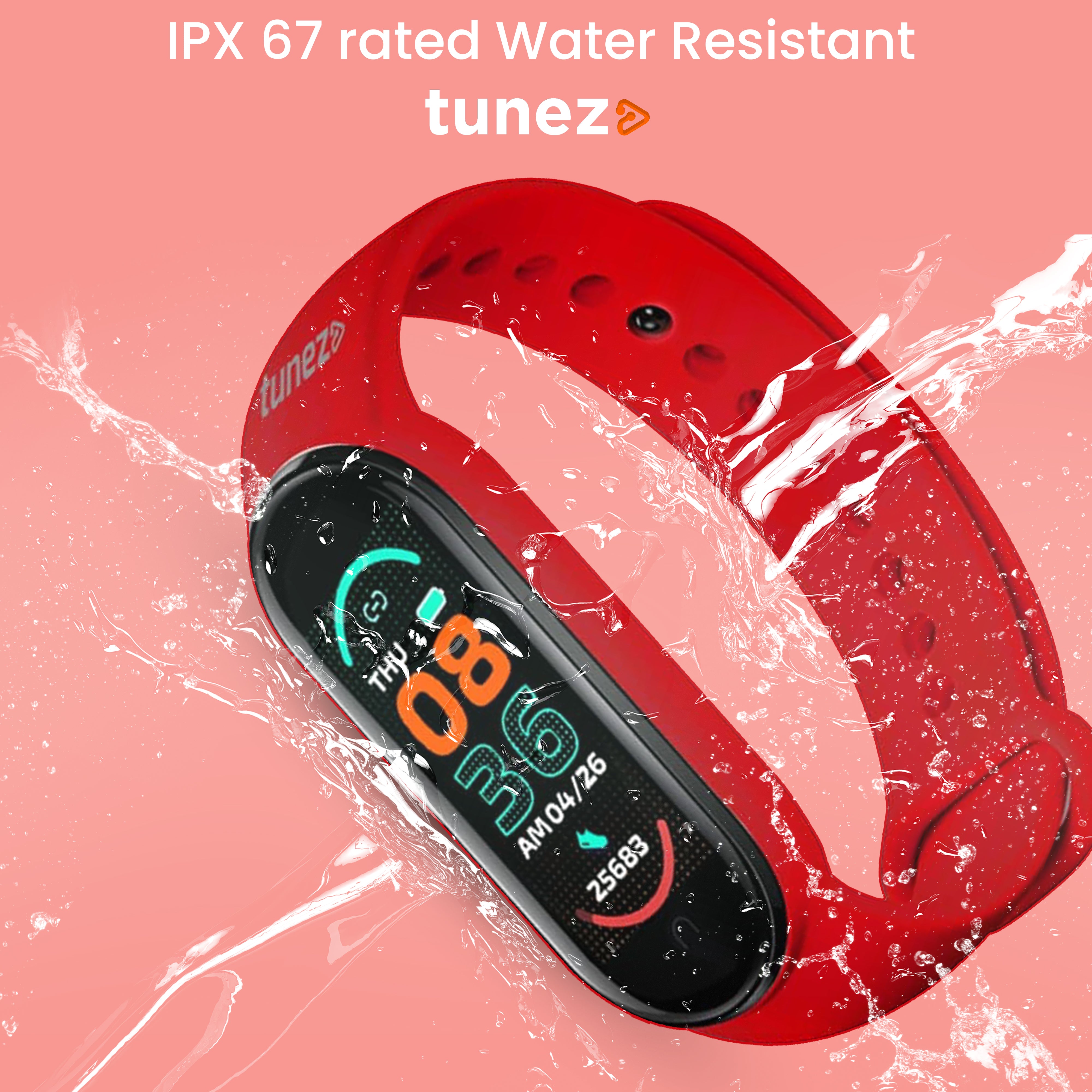 Tunez Swastha S30 Smart Band Watch
Technical Specification
Model no: Swastha S30
Reading Type: Digital
Ideal For: Unisex
Water Resistant: IPX 67
Heart Rate Monitor Present: Yes
Bluetooth Version: 5.0
Battery Life: 14 Days
Display Type: LCD
Activity Tracking Function: Accelerometer, Blood Pressure Monitor, Breath Monitor, Daily Workout Memory, Heart Rate Monitor, Multisport Tracker, Distance Tracker, Sedentary Reminder, Sleep Monitor, Weather
Colour Options: Black/Red/Blue/Pink
FAQs for Smartwatches
Can smartwatches be used without a smartphone?
Smartwatches can function without a smartphone, but requires a smartphone for full functionality. Without a smartphone, a smartwatch can still tell time, track fitness data, and run certain apps, but it won't be able to receive notifications or make calls.
How do I pair my smartwatch with my phone?
Smartwatches require a companion app to be installed on your smartphone or tablet for the pairing process. The app acts as a bridge between the devices, enabling communication and customization of the smartwatch's features
The process of pairing a smartwatch with a smartphone generally involves the following steps:
Charge your smartwatch and ensure it has sufficient battery.
Ensure Bluetooth is enabled on both your smartwatch and the device you want to pair it with.
Install the companion app for your smartwatch on your smartphone. The app is available in the Apple App Store (for iOS) or Google Play Store (for Android).
Open the smartwatch app and follow the provided instructions to initiate the pairing process.
The app will detect your smartwatch and guide you through the pairing process. Follow the on-screen prompts to complete the pairing.
Once the connection is established, you may need to grant certain permissions for the app to access features like notifications, contacts, or health data.
What features are available after pairing a smartwatch?
Once your smartwatch is successfully paired with a smartphone, you can enjoy various features, including:
Receiving and responding to notifications (calls, text messages, emails, social media alerts, etc.) directly from your smartwatch.
Tracking health and fitness data, such as heart rate, steps taken, distance travelled, sleep patterns, and more.
Controlling media playback (play, pause, skip tracks) on your smartphone or other connected devices.
Customizing watch faces, settings, and preferences.
Syncing calendar events, reminders, and other data between devices.
Are smartwatches water-resistant?
Tunez smartwatches come with water resistance ratings, which indicate their ability to withstand water exposure. Some smartwatches are designed for basic water resistance, allowing you to wear them while washing hands or in light rain. Kindly refer to the user manual for water resistance rating and more information.
Can I pair a smartwatch with multiple smartphones simultaneously?
In general, smartwatches are designed to pair with a single smartphone at a time. While it may be possible to pair a smartwatch with multiple smartphones, it can lead to conflicts and limited functionality. It's recommended to pair your smartwatch with one device at a time for the best user experience. However, you can often switch the pairing to a different device by disconnecting from the current device and then connecting to the new one.
How do I unpair or disconnect my smartwatch from a device?
To unpair your smartwatch from your phone, open the companion app for your smartwatch and look for the option to disconnect or unpair. Alternatively, you can go to your phone's Bluetooth settings, find your smartwatch, and select "Forget this device."
How do I know if my smartwatch is paired with my phone?
Once your smartwatch is successfully paired with your phone, you should see a confirmation message or notification on both your phone and smartwatch. Smartwatches also display a Bluetooth icon indicator to show that it is connected to your phone.
What should I do if my smartwatch won't pair with my phone?
First, make sure that your smartwatch and phone are both compatible and meet the minimum requirements for pairing.
Make sure your smartphone's Bluetooth is turned on and in discoverable mode.
Ensure your smartwatch is fully charged.
Restart both devices and attempt the pairing process again. Make sure the companion app for your smartwatch is up to date.
Uninstall and reinstall the smartwatch app on your smartphone.
Reset your smartwatch to its factory settings (refer to the device's user manual for instructions).
If the problem persists, contact customer support for further assistance.
How do I know if my smartwatch is compatible with my device?
Smartwatch manufacturers provide compatibility information on their websites & product packaging. Check the system requirements or supported devices section to ensure your smartphone or tablet is listed as compatible with the smartwatch.
What devices can I pair my smartwatch with?
Smartwatches are primarily designed to pair with smartphones, both Android and iOS.
What is the warranty period for my smartwatch?
Tunez smartwatches come with a warranty period of 1 year, kindly refer to the user manual for warranty terms provided by the manufacturer.
What does the warranty cover?
The warranty usually covers manufacturing defects and malfunctions that occur during normal usage of the smartwatch. It typically includes repairs or replacements of faulty components, such as the display, battery, or internal circuitry.
What is not covered by the warranty?
The warranty does not cover damages caused by accidents, misuse, unauthorized repairs, liquid or physical damage. It also does not cover normal wear and tear, such as scratches on the display or straps.