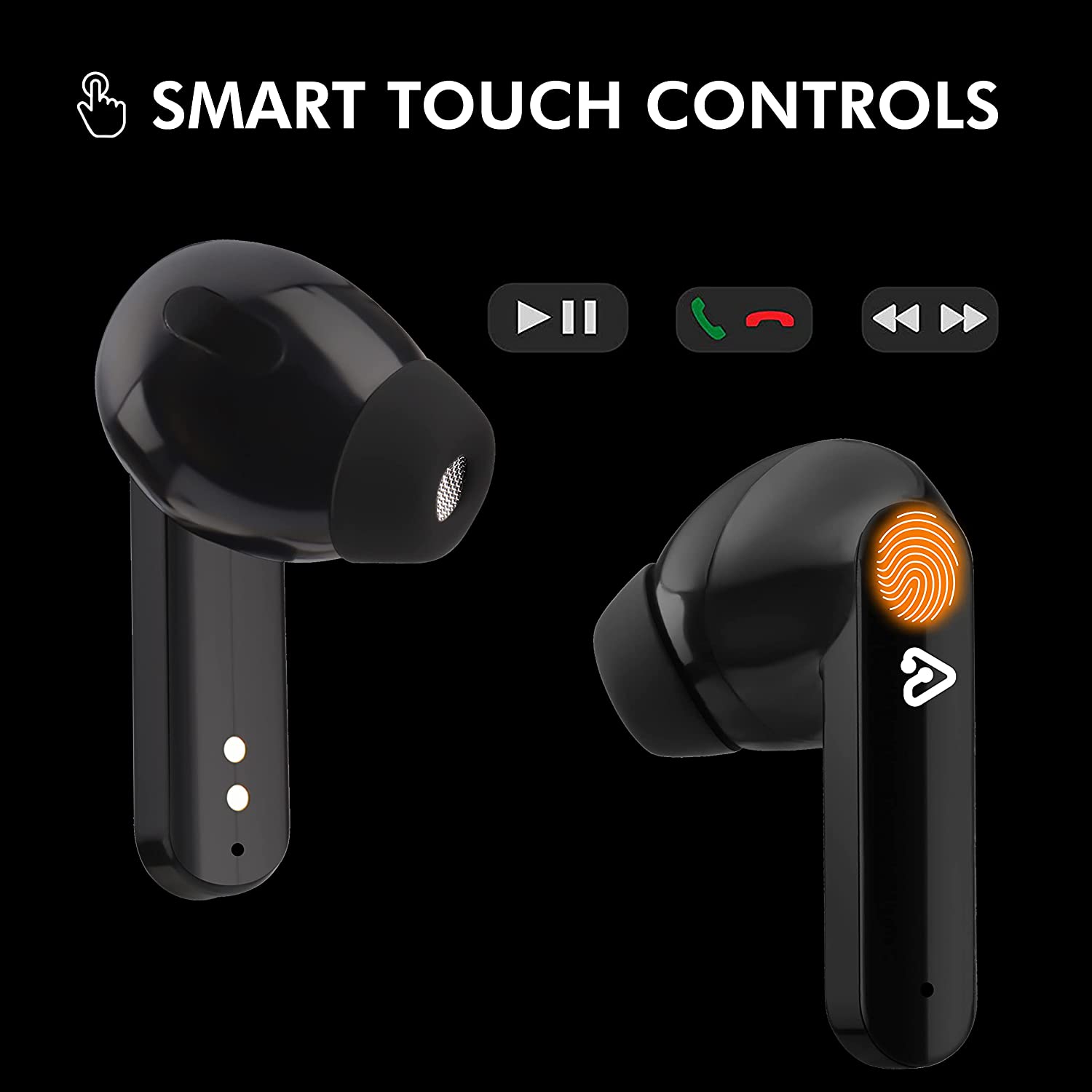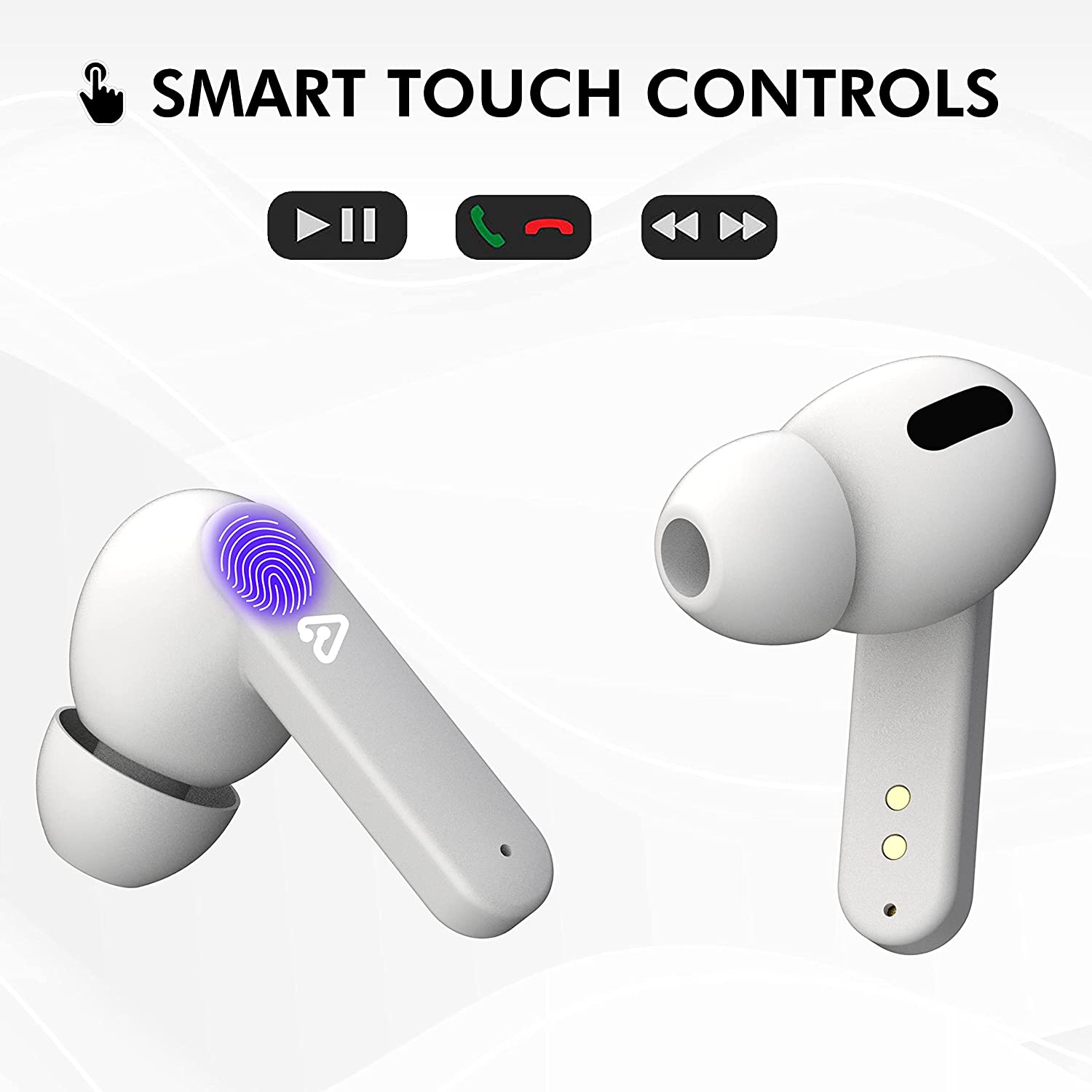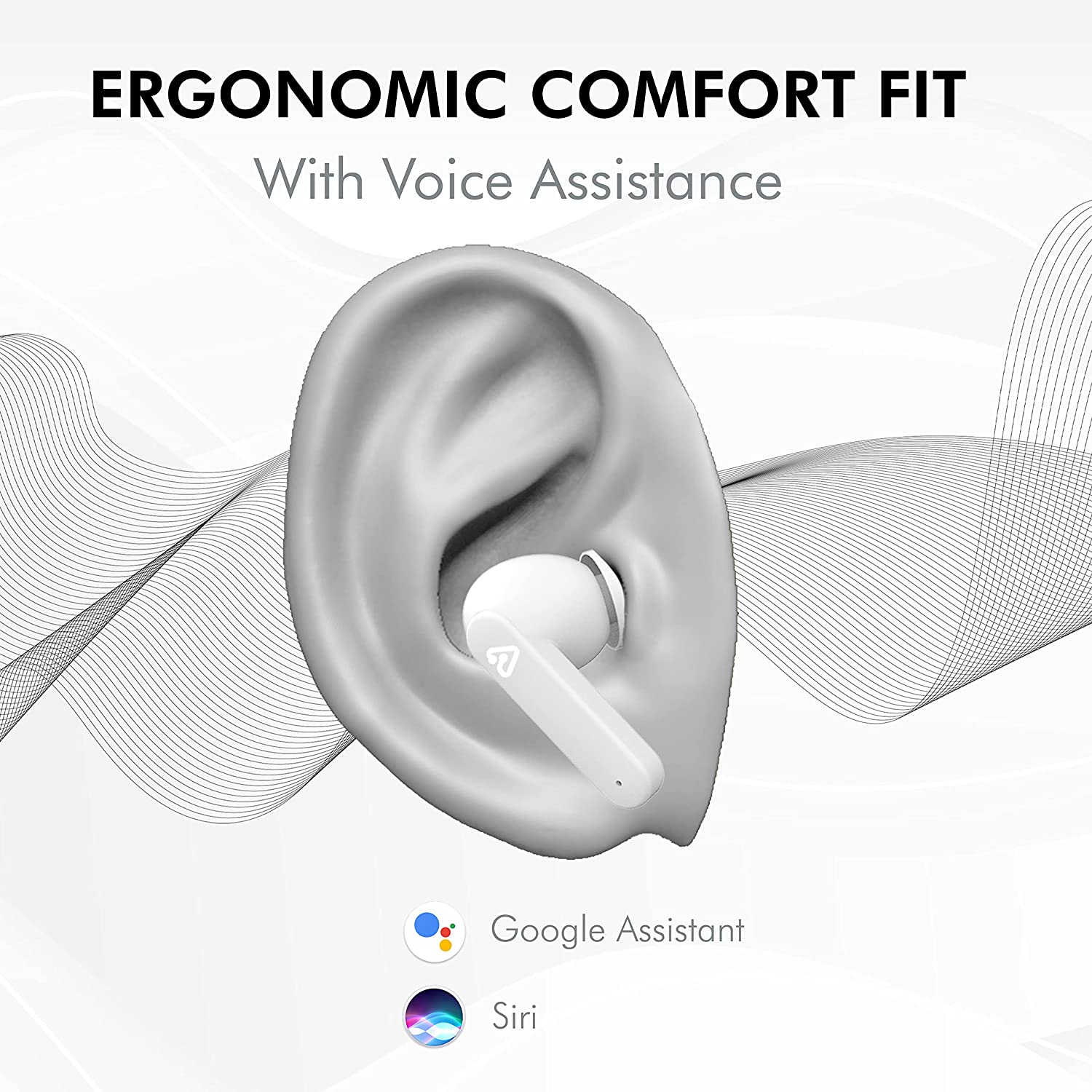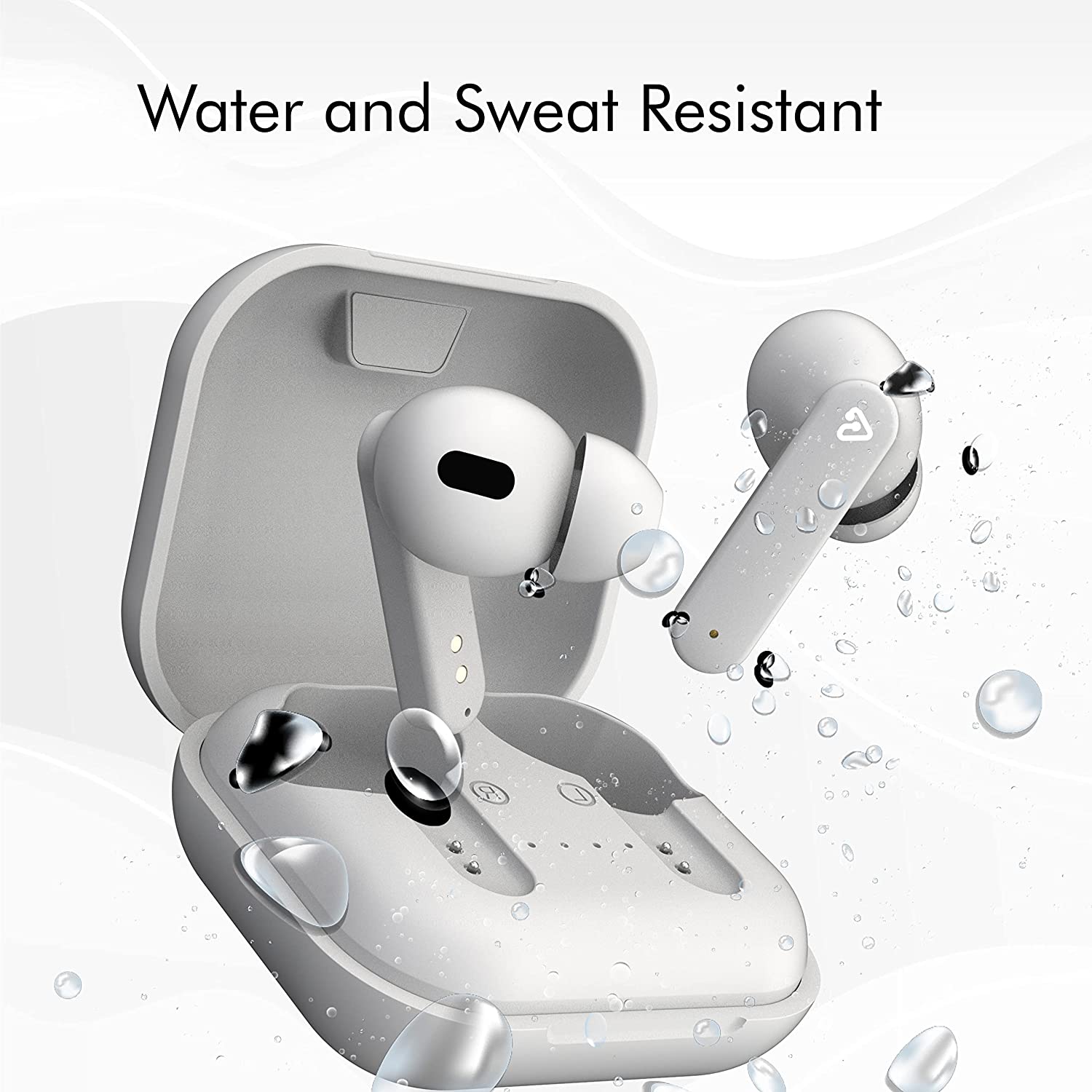 Tunez Elements E20 True Wireless Earbuds
Product Details
Tunez Elements E20 is equipped with Smart touch controllers are designed to make your life easier on the go, tap it and ask it since Google/Siri Assistance are just triple tap away. Control Volume of your Music / Play / Pause/ Answer call or Reject Call from the Bluetooth Earbuds. The Stereo Earbuds with 10mm MAXX Bass Drivers lets you feel the real music.  The TWS earphone comes with a charging case, and its Type-C charging feature provides full power within no time and gives an amazing 200 hour Stand By battery run.
Technical Specification
Model No: Elements series TWS E-20
Bluetooth Version: V5.0+EDR
Working Distance: 10-15meter
Battery Capacity(Earbuds): Left/Right(40mAh)(each)
Battery Capacity(Charging Box): 320mAh polymer lithium battery
Speaker: 2*ϕ10mm(32Ω)
Standby Time: 200 Hours
Music play time: Upto 10 Hours under 60 % Volume
Working Time / Talktime: Upto 8 Hours
Charging Time: 50minutes for earbuds,1.5hours for charging box.
Compatible: IOS+Android
colour options: Black & White
IPX Version: Sweat Proof
Support: HSP/HFP/A2DP/AVRCP
Certificate: CE & RoSh
FAQs for TWS Earbuds
How do I pair my TWS earbuds with my device?
To pair your TWS earbuds with your device, first make sure your earbuds are charged and turned on. Then, put your earbuds in pairing mode by following the instructions in the manual. Once your earbuds are in pairing mode, go to the Bluetooth settings on your device and select your earbuds from the list of available devices.
How do I control my TWS earbuds?
TWS earbuds have touch controls on the earbuds themselves. You can typically tap on the earbuds to control playback, adjust the volume, or answer and end phone calls.
How long do TWS earbuds last on a single charge?
Generally, you can expect anywhere from 3 to 8 hours of battery life per charge. The charging case that comes with the earbuds can typically provide multiple additional charges before needing to be charged itself.
Can I use TWS earbuds for phone calls?
Yes, TWS earbuds come with a built-in microphone that allows you to make and receive phone calls hands-free.
Are TWS earbuds water-resistant?
TWS earbuds are water-resistant, which means they can handle light rain or sweat during a workout. However, TWS earbuds are water-resistant up to a certain level, so make sure to check the product specifications before using them in wet conditions.
Do TWS earbuds come with a charging case?
Yes, TWS earbuds comes with a charging case that allows you to charge your earbuds when they're not in use. The charging case usually has its own battery, which can provide multiple charges before needing to be charged itself.
How do I clean my TWS earbuds?
To clean your TWS earbuds, gently wipe them down with a soft, dry cloth. Avoid using water or cleaning solutions, as they can damage the earbuds. You can also use a small brush to remove any dirt or debris from the earbuds or charging case.
Can I use TWS earbuds with multiple devices?
Yes, TWS earbuds can be paired with multiple devices. However, they can only be connected to one device at a time. To connect the earbuds to a different device, disconnect them from the current device and connect them to the new device.
How do I reboot/restart my earbuds?
In order to reboot your device, turn off Bluetooth on your mobile device, place your earbuds in the case, close the lid, and wait for 10 seconds.
How can I use Google Assistant and Siri?
You can double tap to connect with Google & Siri and activate the voice assistant. Please refer to the manual for further instructions.
Are they compatible with iPhones and Android phones?
Yes, Tunez earbuds are fully compatible with iPhones and Android devices & tablets that have Bluetooth capabilities.
Can I use one TWS earbud at a time?
Yes, TWS earbuds can be used independently of each other, meaning you can use just one earbud if you prefer.
Do TWS earbuds come with a warranty?
Yes, Tunez TWS earbuds come with a 6 months warranty that covers manufacturing defects and issues. Please refer to the manual for further information.
What does the warranty cover?
The warranty usually covers manufacturing defects and malfunctions that occur during normal usage. It typically includes repairs or replacements of faulty components, such as the battery, or internal circuitry.
What is not covered by the warranty?
The warranty does not cover damages caused by accidents, misuse, unauthorized repairs, liquid or physical damage. It also does not cover normal wear and tear, such as scratches.